BowlSec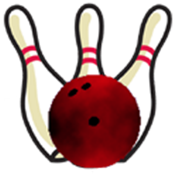 BowlSec - Bowling League Secretary provides the features most league secretaries need to manage a typical bowling league.
Features include:
- Manage multiple leagues
- Manage men, women, mixed, and youth leagues
- Manage scratch and handicap leagues
- Detects major awards for USBC, USBC Sport, TNBA and CTF leagues
- Add league, center, or other awards (full version)
- Record weekly payments
- Manage treasurer duties (full version)
o Built in Chart of Accounts
o Arrears (Accounts Payable) report
o League Financial Statement
o Disperse funds
o Receive funds
o Team fees (i.e., sponsor's fee)
- Easy score entry
- Manage sanction fee payments
The user interface is designed to provide ease of use when entering new records or updating existing records.
Licensing Options:
There are two licensing options for the application. The adware option provides the features needed by league secretaries to manage their duties. The full subscription license provides addition features for the league treasurer, awards management, and some report printing. In addition, advertising is turned off in the full subscription license version. All features are enabled during the 30 day trial period.
See an overview of using the application.
Available in Windows Store